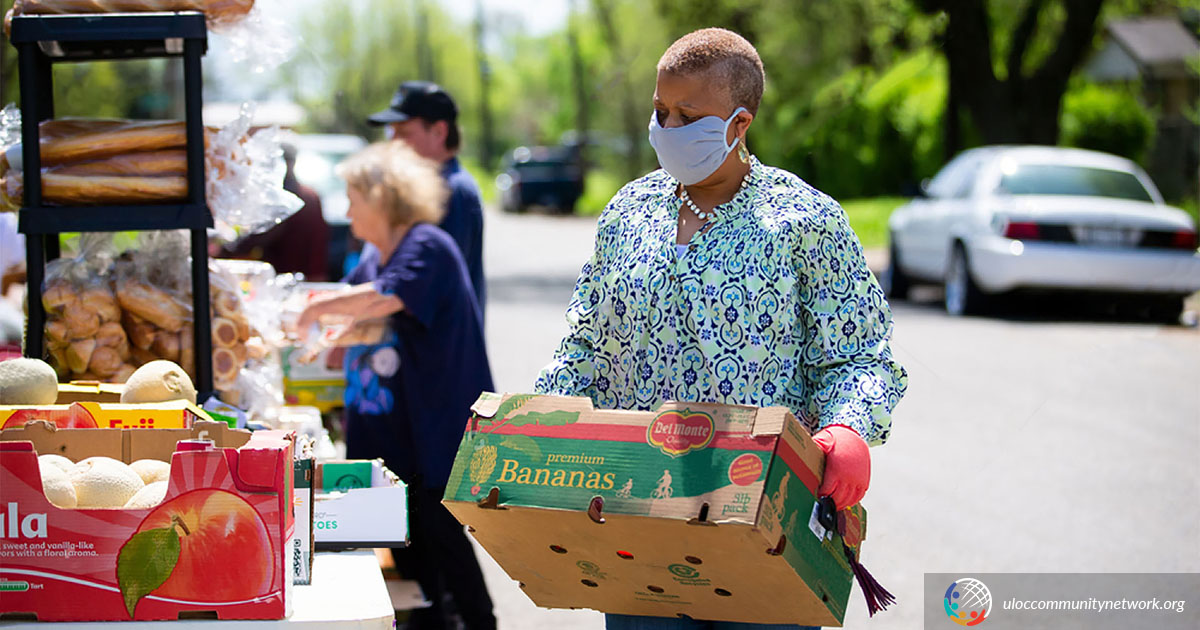 ULOC Community Network thrives because of the good work of our amazing food rescue Tampa Bay Area heroes. There's no greater joy than working together with people you care about towards an unselfish goal. And we're all about that.
Giving back to the community for the sole purpose of making life better for others is what we do. Further, what is a better way to do that than with your family? Albeit, it's fun working with all types of volunteers, it's especially so with families.
These volunteers spend quality time with their families while also working with our food rescue in the Tampa Bay Area. And that's double joy for use to have the opportunity to work with such volunteers.
Food Rescue In The Tampa Bay Area
Many individuals are looking for ways to get involved in helping their community. However, it can be hard to do that when you have small children. But we've made it easy for people of all ages to participate in our food rescue Tampa Bay Area program. For example, people can count food items, unbox, in addition to many other tasks.
Our mobile food pantry is also a great way volunteers can participate. It takes a lot of time to pack food and get setup at each location. So, we are grateful for all of our volunteers!
People have found ULOC Community Network to be an enlightening experience. Not only is giving back rewarding, but they're also able to see the Tampa Bay through a different lens.
ULOC Community Network can also be an excellent opportunity to get those high school volunteer hours in. Whether passionate about food waste or something else, many high schoolers enjoy doing good deeds. And to have such individuals working with our organization is an inspiration to us all.
Even though many students have a full plate of extracurricular activities, they still donate their time to help us. In doing so, they are also helping their neighbors and others in their community.
These acts of kindness are the driving force for food rescue in the Tampa Bay Area. At the same time, students are getting their service hours. And that's a win, win for everyone! Furthermore, your school advisor may allow students to complete food rescues during their lunch period. So, check with your school to learn more about this. Of course, ensure your parents are aware of your venture so that everyone's on the same page. After all, you don't want mom and dad thinking you're skipping school, right?
Schools have lots of service opportunities for students. And our organization is just one of many, so we're delighted to have our student volunteers.
If you rescue with your family members, take a photo and tag us @uloccommunitynetwork. We would love to see your food rescues in action! This fall we have been growing at record speed. And thanks to all of our volunteers, we're able to continue to grow week after week. Consequently, we can save even more food for the insecure.
Thank you!
You may also enjoy reading: SNAP Nutrition Assistance Program Gets A Historic Increase